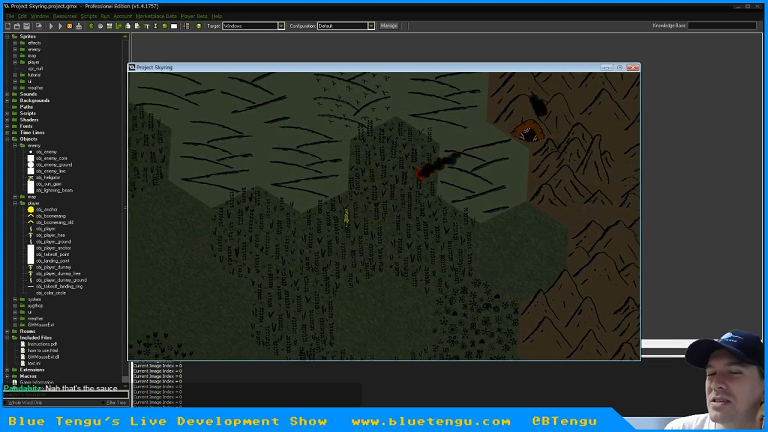 In this episode of Blue Tengu's Game Development Show, we finally get to the last remaining features we had been putting off before finishing the game. First, we decide what to do with the boomerang chain hits, then we move on to giving the heligator a purpose, and we finish off by creating a resting sprite for our tired hero.
Game Development Show Tasks Worked on This Episode:
Boomerang Chain Hit System
Heligators Hold Secret Keys
Player Resting Sprite
Thank you to everyone who has been following the show this season! We'll continue to brush things up and squash bugs over the coming weeks during the beta. The Twitch episodes will be at the usual time, while the YouTube episodes will likely be a condensed version of what came up during the show, rather than showing all of the debugging.
Blue Tengu's Game Development Show – Season 2, Episode 52
was last modified:
July 31st, 2016
by