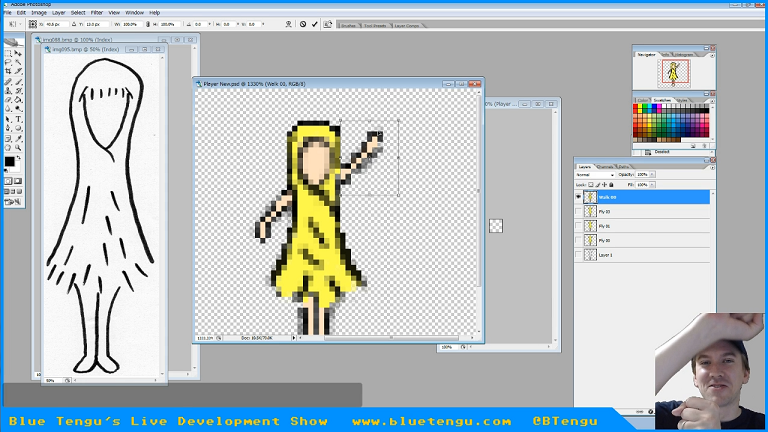 In this episode of Blue Tengu's Game Development Show, we take our hand-drawn player character sprites and test them out in the game to see how they work out and what adjustments need to be made. The hand-drawn look mostly disappears on the re-scale, requiring us to use a little Photoshop brushwork on the outline that remains.
Game Development Show Tasks Worked on This Episode:
Flying Character Sprite Test
Ground Character Sprite Test
Thank you to 123gas321 for providing the awesome upgraded version of the player character. What a difference an artist makes.
Blue Tengu's Game Development Show – Season 2, Episode 51
was last modified:
July 12th, 2016
by