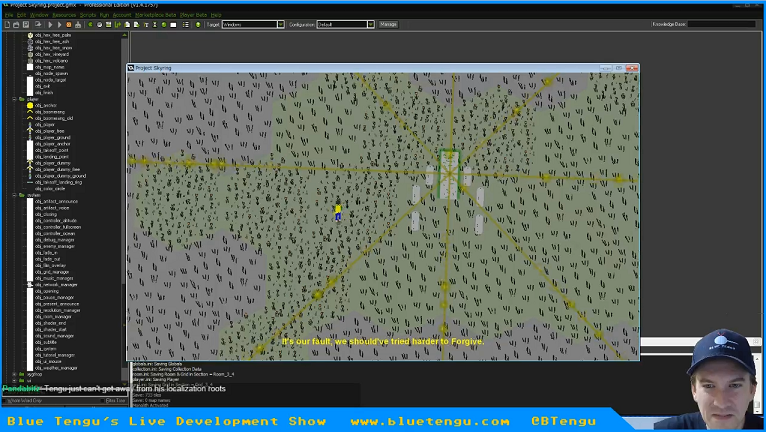 In this episode of Blue Tengu's Game Development Show, we put together the final elements for the game's ending to tie the final objective to the closing credits sequence. This involves finding the last monolith and triggering it. Rather than pointing the way out of the room with the light beam, as the monoliths have been so far, the last one fires light in all directions until the screen whites out and the closing credits roll.
Game Development Show Tasks Worked on This Episode:
Last Monolith Shoots Light in All Directions
Screen Whites Out When Last Monolith is Found
Game Moves to Closing Credits Sequence on Last Monolith
Thank you to risa401 for putting us on the right track with using the DrawGUI layer for the white out effect!
Blue Tengu's Game Development Show – Season 2, Episode 50
was last modified:
July 4th, 2016
by