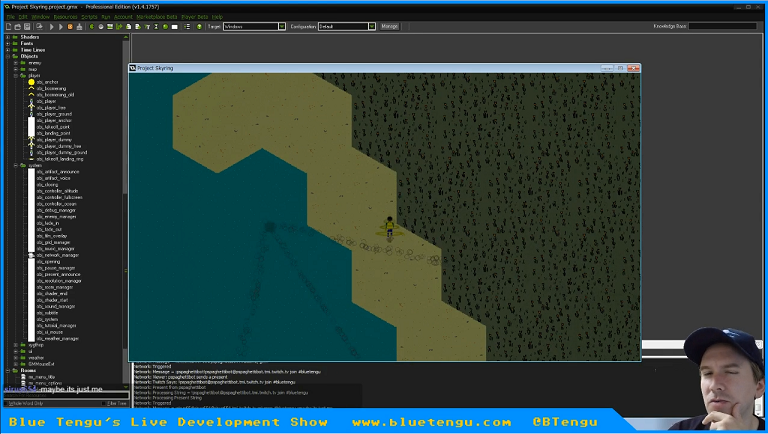 In this episode of Blue Tengu's Game Development Show, we add UI hints for when the player can take off or land on the beaches in the game as well as a dust effect to emphasize the take off. Until now, the player would have had very little clue as to when they could take off or land and would have to know that the beaches are the only place they could perform the action, but now we've made it very clear where they can perform the action.
Game Development Show Tasks Worked on This Episode:
Take Off and Landing Icon
Take Off and Landing Effect
Thank you to sirus654 and 123gas321 for helping us decide on the effects for take off and landing!
Blue Tengu's Game Development Show – Season 2, Episode 46
was last modified:
June 11th, 2016
by