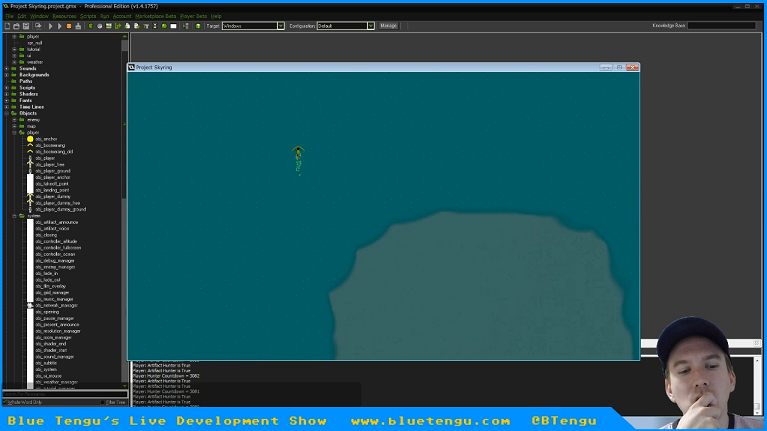 In this episode of Blue Tengu's Game Development Show, we fix our old Twitch.tv handling code in GameMaker and then add a new Twitch command to let viewers give the player a hint as to where to find the missing artifacts. We edited this one short to avoid forcing anyone to watch all of the debugging that went into getting the Twitch code up and working again.
Game Development Show Tasks Worked on This Episode:
Fix the Twitch.tv Handling Code
Add an Artifact Hunter Twitch Command
Thank you to Pandabitz for the Twitch weather change command suggestion, we implemented it in overtime after the show and it works like a charm!
Blue Tengu's Game Development Show – Season 2, Episode 44
was last modified:
May 29th, 2016
by