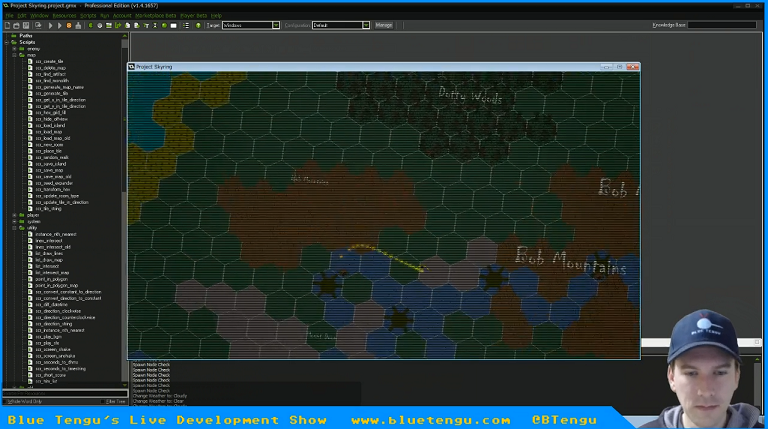 In this episode of the game development show, we add landmark map names to Project Skyring to add a little atmosphere and to help give players a sense of direction when navigating the procedurally-generated world.
The original inspiration comes from all of those maps we've seen in fantasy novels from J.R.R. Tolkien's Lord of the Rings to the map of Arrakis in Frank Herbert's Dune. Because the world is procedurally generated, it's going to be relatively easy for players to get lost (and turned around, given that they can rotate the camera), so having named landmarks will help give the landscape some structure.
Although we only used Bob, Dotty, Steve, and Grimm for landmark names, we'll need to take on the task of adding map names down the road. We're going to need a lot of them too, so once we get an idea for a theme, we'll try to open the naming process up for viewers of the show!
Game Development Show Tasks Worked on This Episode:
Map-like Names on the Game Screen
Blue Tengu's Game Development Show – Season 2, Episode 31
was last modified:
February 29th, 2016
by