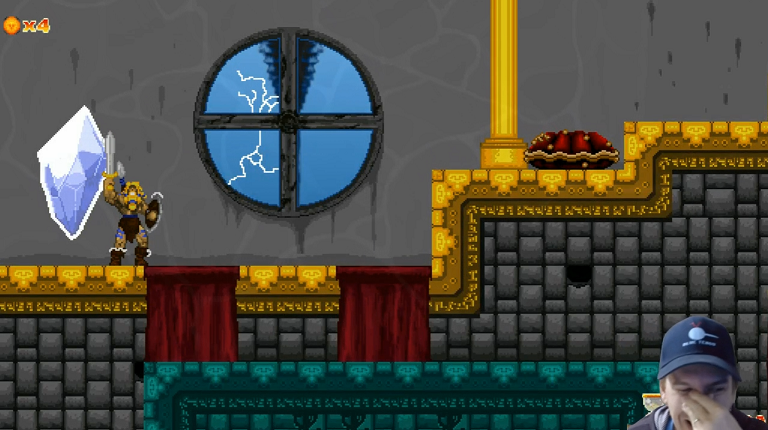 We're doing something new with this series of Blue Tengu Unplugged videos – we're playing a game from start to finish, and not just any game, but the punishing retro-arcade style game Volgarr the Viking, which clearly pays homage to classic arcade games of yore like Rastan and Altered Beast.
Volgarr started out as a standard unplugged episode, where we randomly pick a game from our unplayed collection and give it a go, but we knew from the first few minutes of dying over and over again that Volgarr would be something special. We had fun editing together the first few punishing hours of Dark Souls 2, so Volgarr fit the bill for our first start-to-finish game video.
We divide the videos out, one per game chapter, with a short preview of the next chapter at the end of each one. There is a lot of suffering, and a lot of fast-forwarding to keep things moving. We hope you don't mind the format and, of course, we hope you enjoy Volgarr's pain!
Episode 1: Jungle Ruins

Episode 2: Water World

Episode 3: Graveyard

Episode 4: Fire, Lots of It

Episode 5: Steampunk Airships

Episode 6: Dark Tower Climb

Blue Tengu Unplugged: Volgarr the Viking
was last modified:
February 7th, 2016
by