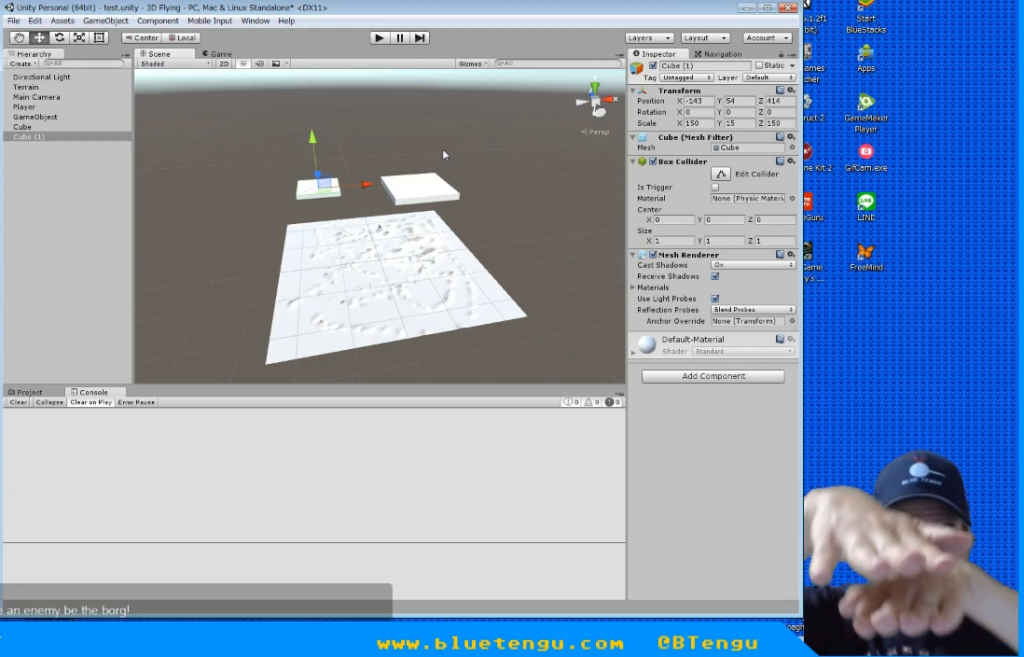 In the 3rd episode for this season, we get started fiddling with flying controls, and get by with a lot of help from our friends.
We also go over our thoughts on the project's 3D outlook from an earlier blog post and some of the points for us to consider this month on whether to make the switch to Unity or stick with trusty GameMaker. One way or the other, we do want to make that decision this month to make sure we move forward with the game.
With the flying controls, we did get the basics implemented, though the camera still needs plenty of work. We also want to give two viewers their proper due for helping us out this episode: thank you n00b247365 for the GameMaker samples, and thank you Pandabitz for the 3D model inspiration. It's such a night and day difference this season getting to start a new project with a crew of supportive viewers like you and everyone else who dropped by this week to keep us company while we have our usual uhms, ahs, and awkward debugging moments.
Also, as mentioned during the show, if you did chip in a little extra for Project Spaghetti, our season one game, and download the Sapphire Key, you can use it to unlock the work-in-progress prototypes, etc. we put up over at itch.io at the following link. There are instructions for where to put the key file to get things working, but if you have any trouble, let us know!
Blue Tengu's Live Game Development Show – Season 2, Episode 3
was last modified:
January 29th, 2017
by