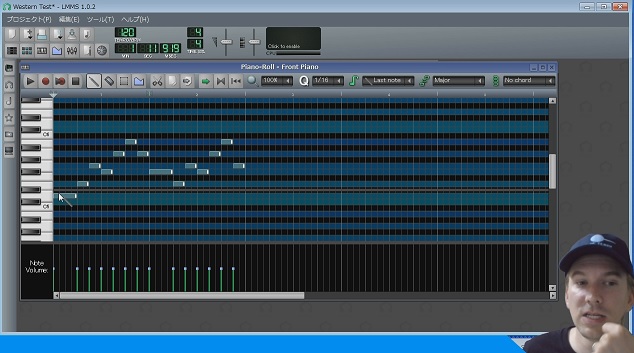 We put together a special music episode for our game development show to introduce you to how we're making the music for Project Spaghetti.
In this episode we start from the most basic of basics for composing music in the free program LMMS. If you already have a music background, this might not be the show for you, but if you don't, this could be a good place for you to get started with writing your own music.
And after we go through the basics of making music, we go through our work-in-progress soundtrack for our top-down 2D shooter, Project Spaghetti. If you've never seen the game development show before, don't worry, you don't need any knowledge about what we've been making other than that it's a Western-themed game, but if you are interested, check out some of our past episodes focusing on the development of the game.
List of Topics
About LMMS
The Music Software LMMS
Adding Music Plugins (VST, SF2)
Putting Down Notes
Music Basics
Taming Chaos with Musical Keys
Major Scale Keys
Minor Scale Keys
Other Mode Options
Keys and Moods
Modes and Moods
Adding Instruments in LMMS
Adding the Main Instruments
Adding the Baseline Instruments
Composing in LMMS
Basic LMMS Controls
Creating a Song Base (Bass)
Beats per Minute (Deciding Tempo)
Building from the Base
Deciding a Song's "Punctuation"
Reusing Parts with Variation
Balancing Repetition & Surprise
Introducing More Instruments
Chords (Notes at the Same Time)
Chords as a Method for Switching Keys
Back and Forthing Between Instruments
Increasing the Variety
Exporting Tracks to Other File Formats
Smoothing a Song's Loop
Project Spaghetti
Project Spaghetti Songs in Progress
Rough Town Theme
Rough Boss Fight Theme
Rough Desert Theme
Rough Winter Theme
Rough Graveyard Theme
Intentionally Adding Discord
Space Theme Experiment
Rough Credits Theme
Summing up our Game Music Tasks
Some Helpful Links
Blue Tengu's Game Development Show – Music Special
was last modified:
June 24th, 2015
by