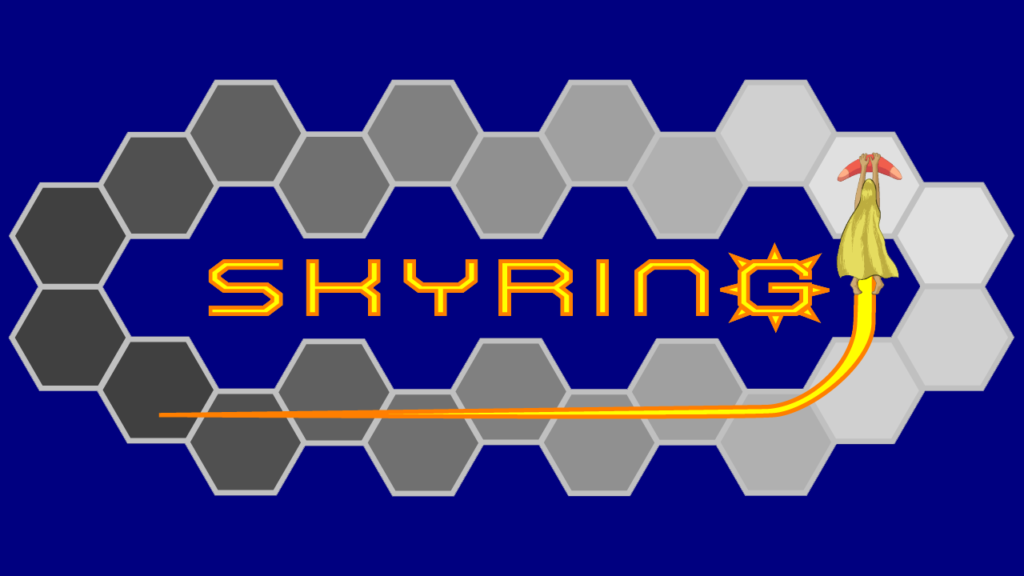 Skyring is now available!
Take to the skies and circle enemies to destroy them before they destroy you!
---
Soar over a vast ocean searching for islands with mysterious ruins and decaying remnants of the people who once inhabited them. Explore expansive fields and forests, lands locked away in ice, ash-choked volcanic plains, sand-blanketed deserts, and more to discover the truth behind what started the end.
However, you are not alone. Unborn memories haunt your every step, and you must use your gifted power to circle enemies to destroy them before they destroy you.
---
Inspired by the developer's love of games with unnerving atmospheres and developed​ live over Twitch.tv with our viewers, Skyring is an action-adventure game that has players exploring a large world looking for the secrets behind what went so horribly wrong.
Players must master the heroine's weapon, the Rang, to circle enemies on the ground and in the sky to stay alive long enough to unlock those secrets. As a nod to our Twitch fans, Skyring comes with Twitch channel support – enter your channel details and the embedded Twitch bot will listen for viewer commands making the game easier, if they're nice, or harder, if they want to see you work for your fans.
---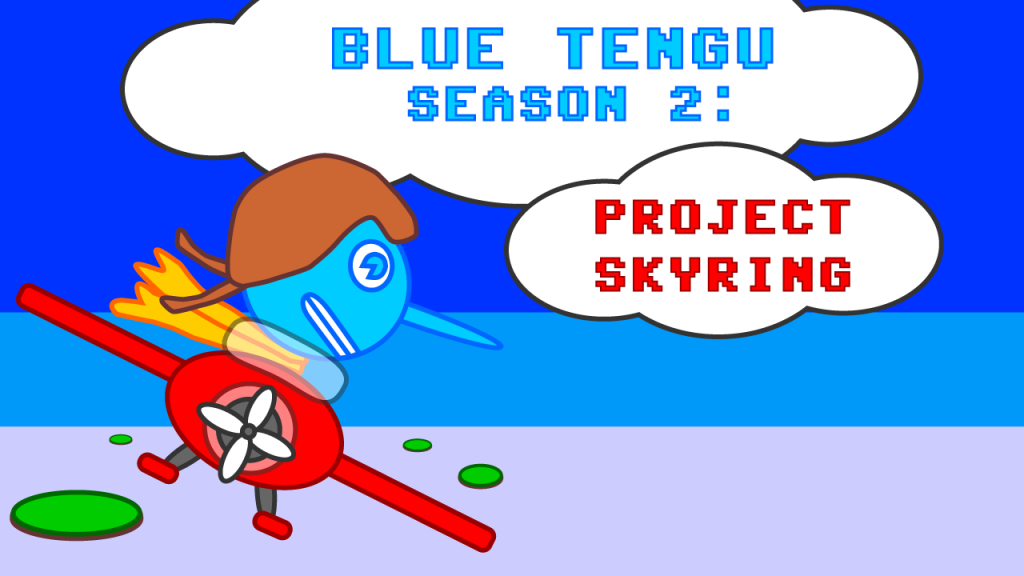 Project Skyring was developed live for Season Two of Blue Tengu's Game Development Show!
---
Background

With our second project, we pushed our skills, building on what we had learned from last season's Project Spaghetti, while trying to do something new with game mechanics and with graphics. Like for the first season of the show, we went on to Twitch.tv every week to show what we were making and how we were making it in the hopes of providing a little entertainment value and of getting our viewers to go out and try game development themselves.
If you want to see how Project Skyring was made, you can catch past episodes of the show over at the video archive on YouTube.
---
Task List
If you're curious about the work that went into the game and a weekly breakdown of how it evolved, you can check out the task list over at Trello.
---
Humble Beginnings
Here is the original brainstormed mind map from Episode One.
To navigate, hold the mouse button and drag the mouse to move around the mind map. You can zoom with the mouse wheel.
Get the Flash Player to see this player.