In this pair of Unplugged episodes, we finally show off the two clicker games that have taken so much of our computer's background processing power over the past few months.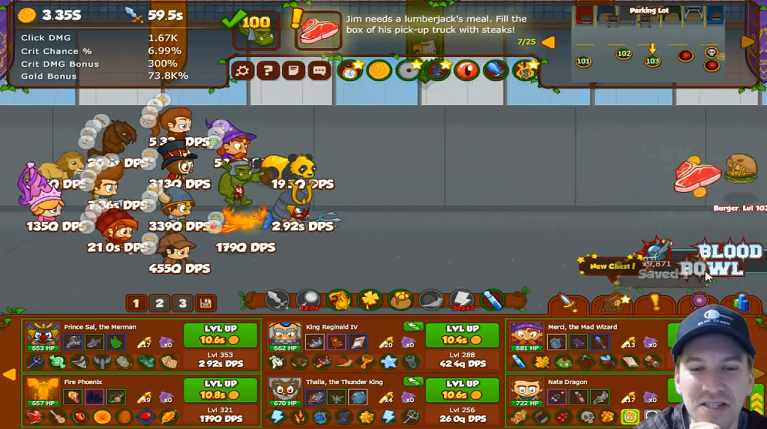 First up is Crusaders of the Lost Idols, who were having a special "Blood Bowl" event to celebrate the Super Bowl, giving us a great chance to take you from humble level one beginnings up to the destruction and reset of the world.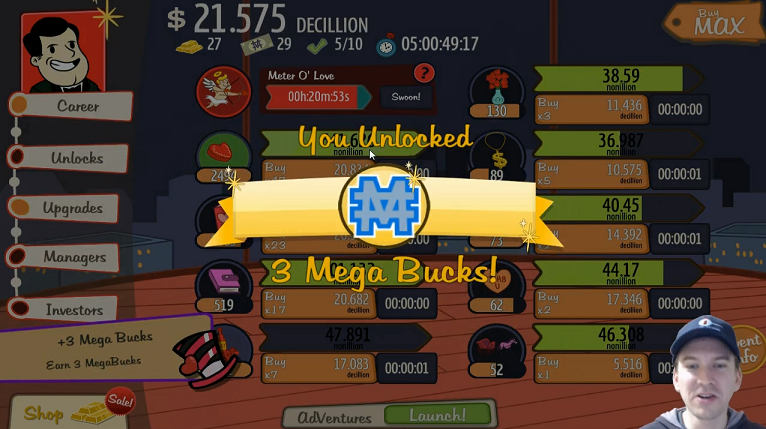 Then comes the game that dominates our Steam playtime numbers, Adventure Capitalist. To celebrate the season of love, they had a Valentine's Day event where, with enough hard-earned in-game currency, you could finally earn the coveted red suit.
Blue Tengu Unplugged: Crusader and Capitalist Clicker Games
was last modified:
February 14th, 2016
by