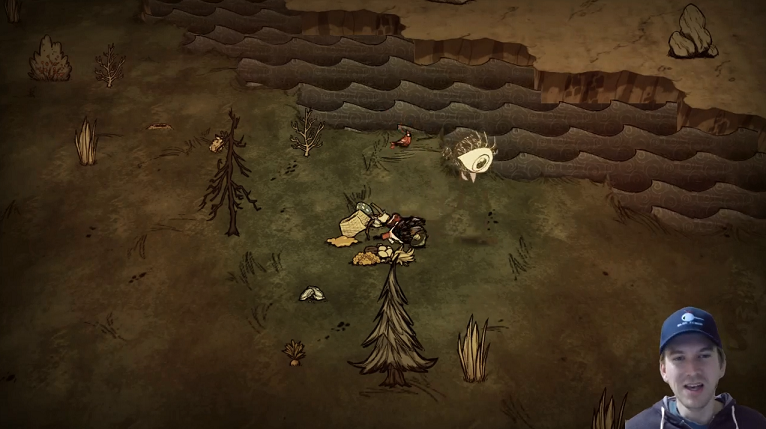 Based on viewer Risa's mention, Eric decided to revisit two survival games: Don't Starve and Sir, You Are Being Hunted from his past to see if they might provide a little inspiration.
The first, Don't Starve, is a stylish survival game where you have to wander a procedurally generated world to find grass, rocks, and portals to other dimensions all while keeping the fire going to prevent the things that go bump in the night from eating your poor Tim Burton-esque character.
Not an easy game, Don't Starve requires a little knowledge about what you need to gather and, if you want to last long, you have to focus on gathering the supplies you "need", not what you "can".
Of course, the best part about the game is the procedurally generated world and the feeling of adventure – not knowing what's next on the map. The randomness to the resources can also make some playthroughs easier than others.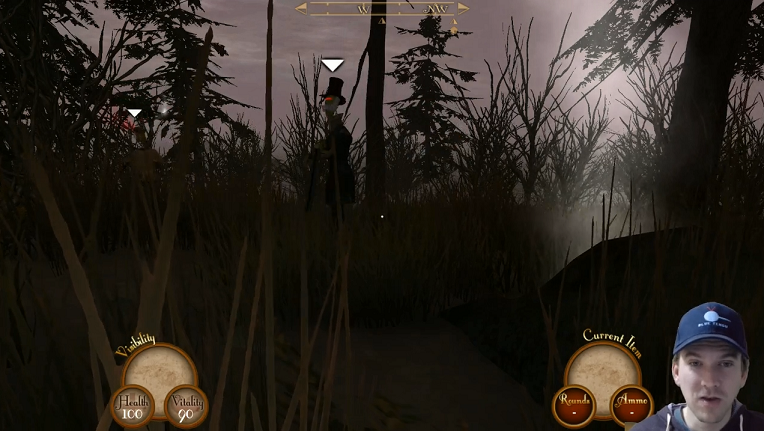 The second game, Sir, You are Being Hunted, is another survival game, this time set in a strange Victorian steampunk world where gentlemanly robots are making a sport of hunting you down, while you have to traverse the landscape looking for whiskey and fragments of a machine needed to enact an escape.
There is a wonderful balance between the need to move – finding food to assuage your ever-growing hunger – and the need to wait – hiding from the robots.
Blue Tengu Unplugged: Don't Starve & Sir, You Are Being Hunted
was last modified:
January 18th, 2016
by