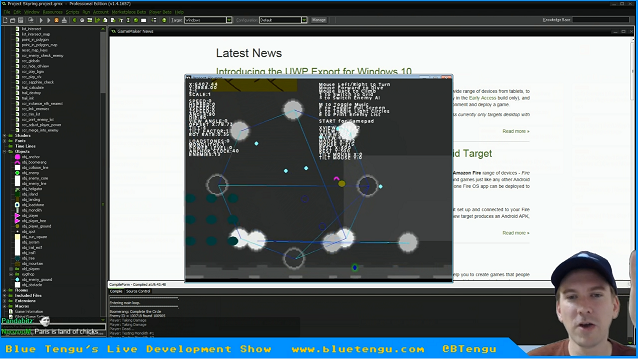 Eric fights through the pain (of a cold, allergies, or a T-virus infection, one or all of the above) and daylight savings time to deliver this week's episode, where we give the boomerang a kick by making it destroy any enemies caught in the circle it leaves as it zips through the air. We also make sure to balance that power with the risk of enemies swarming the player on using it.
Tasks Worked on This Episode:
The Boomerang Destroys Enemies Caught in its Circle
The Boomerang Returns to the Player on Completing a Circle
Enemies Swarm when the Player Releases the Boomerang
---
Thank you again to viewer Holofire for the generous donation this episode! Eric's immune system was boosted through the rest of the show by it.
Blue Tengu's Live Game Development Show – Season 2, Episode 16
was last modified:
November 8th, 2015
by