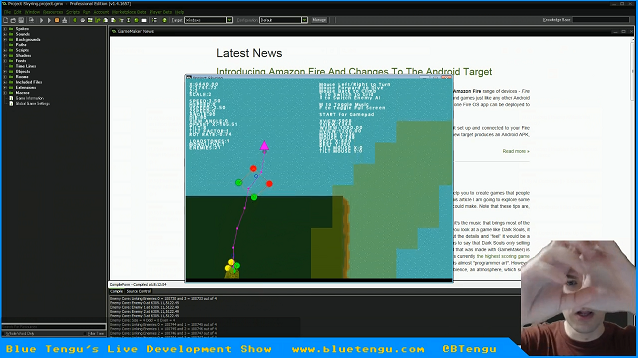 In this episode, lucky #13, we build a charge across the networked tendrils linking enemies so that if the player tries to cut them at the wrong time, they take damage. We start by making the enemy core controlling all of the units send a charge signal down through the enemies, and then the enemies pass that info to the tendril links.
We also whip up a heligator based on viewer Pandabitz's bestiary archive.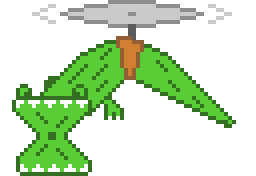 Tasks Worked on This Episode:
Enemy Line Connections Charge Up Over Time
When the Enemy Lines are Charged the Player Takes Damage
The "Heligator"
---
We introduced the new-and-improved BlueTengu Bot during the show, so remember that when we air live, you've got quite a few commands at your disposal for grabbing Eric's attention. For the full list, or to grab the bot, head here. You can also make requests for new features by contacting us directly or posting them up on our bot's Trello board.
And thank you again to viewer Holofire for your donation during the show!
Blue Tengu's Live Game Development Show – Season 2, Episode 13
was last modified:
October 17th, 2015
by