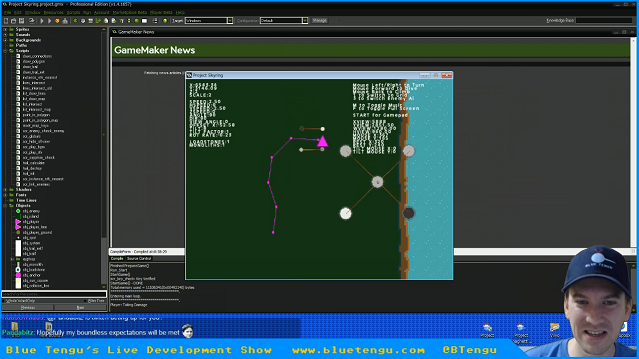 In this episode, we give the player a way to cut the connections between enemies, and then force the enemies to go their own way with their new AI controllers after being cut off from their origins.
Although we do manage to get both tasks done relatively quickly, a few debugging issues take some time to work out.
Tasks Worked on This Episode:
Player Can Cut Enemy Connections
Isolated Enemies Spawn a New AI Controller
---
We also started something new with this episode by re-engineering some old Twitch chat code from Project Spaghetti, giving birth to Blue Tengu Bot. We'll work to make this available to you as well by the next episode. At the moment, you can use:
!bt horn = grab Eric's attention during the show
!bt yes = agree
!bt no = disagree
But we'll be adding more commands if you have suggestions!
And thank you again to viewers Holofire and Pandabitz for your donations during the show!
Blue Tengu's Live Game Development Show – Season 2, Episode 12
was last modified:
October 11th, 2015
by