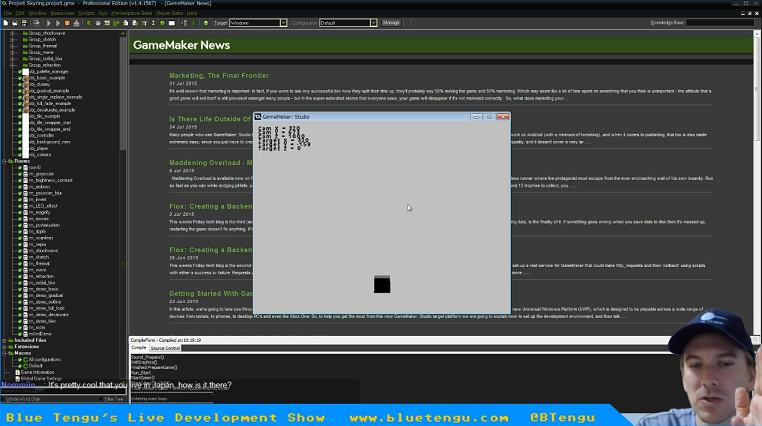 In the 2nd episode of the new season, we start digging into our Trello task list and set up the project in GameMaker Studio, then get to work experimenting with the latest iteration of source control and GameMaker's D3D system.
We were wary of source control after the fiasco in the first season where the source control broke the project and forced us to jump to a backup, and after this episode and a little post-show testing, we've decided to avoid GameMaker's internal source control for a little while longer, though we'll likely set up an external control repository.
For the 3D, we eventually achieved the results we were looking for, but can feel the limitations presented by the system as-is and will have to consider either a fake-3D approach or switching engines in the future.
Blue Tengu's Live Game Development Show – Season 2, Episode 2
was last modified:
August 1st, 2015
by