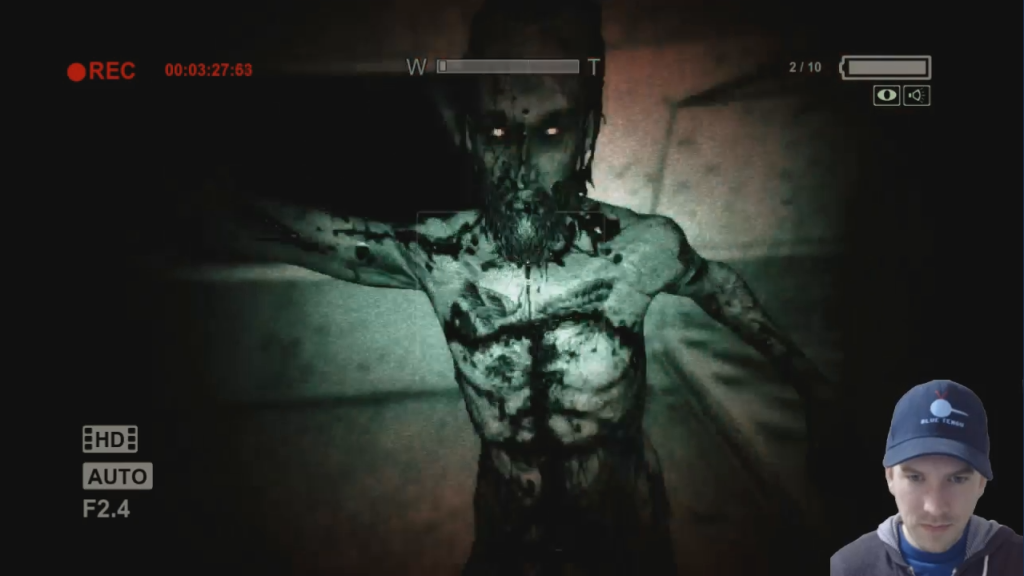 So… that happened.
We finally dived into the Outlast DLC you voted for, and, though we didn't outlast very much, we had fun trying and dying.
If you haven't seen any of our Unplugged episodes before, they're an irregular feature we do where our game designer, Eric, jumps in and tries one of his growing stack of unplayed Steam games. Although Eric somehow survived the first Outlast, he's back for more punishment, this time as a whistleblower in desperate need of government protection.
The picture should give you enough warning, but Outlast is not for the squeamish. Consider yourself warned.
Blue Tengu Unplugged Episode: Outlast Whistleblower DLC
was last modified:
February 2nd, 2015
by