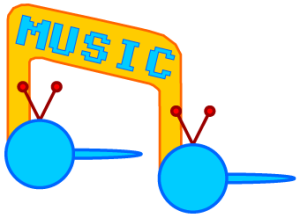 We put together a new track for this week's episode of the show, and a sneak preview is up on our Soundcloud page, but you can listen to it by hitting the Play button on the link below. With the help of a few harps, we did our best to create an old-school, laid-back, video game adventure theme that could serve as the background music for when the Blue Tengu development crew ventures outside of their office apartment. (hint: this week's episode involves venturing outside the office apartment!)
When we first made it, we tried 140BPM, but once we dropped it into RPG Maker, we knew the pace wasn't working, so we used the magic of Audacity's tempo editor to drop it to a soothing 120BPM.
You can also find links to the new song along with all of the others on our Music page.Hope to see some of you on Friday/Saturday when the show airs on Twitch.tv.
Suburban Adventure

Suburban Adventure Music
was last modified:
July 24th, 2014
by