Before kicking off the live game development show, it felt appropriate to take a trip through the back catalog of everything I've ever played (at least to the best of my memory) and decide what game experiences influenced me the most as a developer. It's not an easy list to winnow down when three decades of game machines (Atari 2600, Commodore 64, Arcades, Atari ST, Nintendo, Genesis, Atari Lynx, PC, PlayStation, Dreamcast, PlayStation 2, Xbox 360, PlayStation 3) have all left their mark on me. I'll include the "short" list of titles that were memorable at the end of the post, so feel free to browse it if you're a glutton for the written word. And of course, comment  if you're curious about why anything is on the list or if you want to share some of your own memories. First, I'll focus on the top 10 and comment on why they made the final cut.
---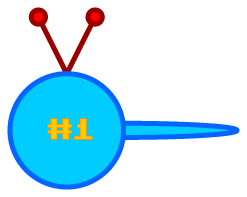 #1. Deus Ex (PC)
There are probably not many developers in the West who haven't felt the touch of Deus Ex. I finally got around to playing it long after it came out, but I was still blown away by the staggering variety of choices you were given, not through dialog trees or black & white "do you want to be evil or do you want to be good" jobbies, but real, action-based choices. I love the newest Deus Ex, but it still pales compared to its predecessor, which allowed you to do things like run away from bosses, completely changing all of the events that follow, or fight it out in a hotel against impossible odds when everything is screaming for you to get out. This game should be listed in the dictionary next to "player agency" because this is what all of the Game Developer Conference talks are about.
---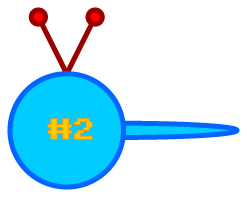 #2. Planescape: Torment (PC)
No other game that I've played has ever tied the theme of a rich, philosophical story into the actual mechanics of gameplay. The closest approximation that comes to mind might be something like Braid, but Braid didn't affect me like this game did. Braid didn't have me wondering "What is a man?" for weeks afterward, or have me question the meaning of life every time I hear the theme song, which is always in heavy rotation in my mp3 player. As a game designer specializing in scenario, this is my holy grail. Not only did it weave deep philosophy into the gameplay through the varying perspectives of the characters who accompany, or have memories of the Nameless One, but it had solid humor, lots of it. The only unfortunate aspect of the game is how difficult it is to play, especially now, but if you want to make sure you've got the best stories in games covered, find a trainer program if you have to, but make it through to the end of this one.
---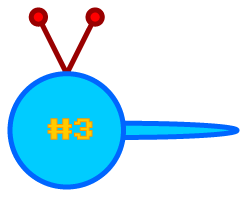 #3. Civilization (PC)
I can't think of another game that would have me cycling miles to a friend's house every day just to move a few more turns in the save file on his 286 computer. The incredible depth of gameplay, the unending strategy, and the complete addiction to making "just one more" move make this a lesson in addictive game design, without relying on the bells and whistles of high-powered graphics, and instead relying on the imagination.
---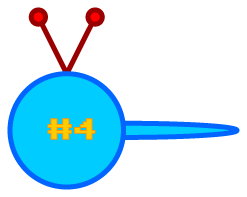 #4. Golden Talisman (Commodore 64)
A simple game with simple action that managed to create an amazing sense of adventure and scale. The only other game that accomplishes this for me is Impossible Mission. I had to choose one, so I went with Golden Talisman, because the dragons and the joys of opening gates with color-coded keys made this a spiritual follower of the Adventure school of game design and stirring the imagination.
---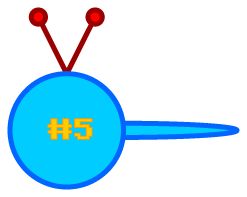 #5. Might & Magic 2 (Commodore 64)
As you can tell, I was raised on the Commodore 64. Except for the PC, which has had a few extra decades to show its stuff, the Commodore 64 boasts the most influential game experiences for me. Might & Magic 2 makes the list where other games don't because it opened up a vast world and told me to "figure it out" through obscure game systems, hints, inside jokes, odd puzzles, etc. that required pages and pages of copious notes drawn on graph paper. Also, bonus points for being one of those games I went through with my brother. The joy of finally crossing to the island in the middle of the map, which somehow managed to be the hardest-to-reach spot despite being right next to the starting point, is what puts this at the top. The only other time I've felt such a huge world begging me to explore it was the first time I dived into Elder Scrolls III: Morrowind, another RPG which didn't do much to hold player's hands.
---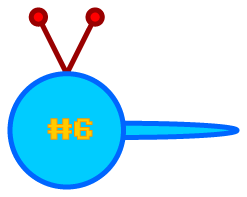 #6. Tie Fighter (PC)
Beautiful to control space combat, and the first game story that actually made me feel like I was a valuable member of the Star Wars universe bring this into the top 10. In the same way that a kid playing with toys really thinks he's riding with Chewbacca and He-Man in a M.A.S.K. vehicle, I really felt like I was in the cockpit of the Tie Fighter, doing Admiral Thrawn's bidding, and I would have flown to the ends of the galaxy for the honor of defending him!
---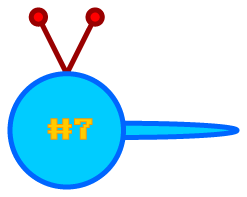 #7. Joust (Arcade)
There was no way to leave Joust off the list. Whether on the Atari ST, in the Arcade, or on the Xbox 360, I can't stop buying and playing Joust. The way the controls match your desperation to gain altitude, the deceptively elegant game design – this is a lesson in the art of perfection.
---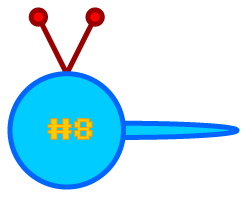 #8. Milon's Secret Castle (Nintendo)
What is this doing here? It's here because it's hard; it's frustrating; it's obscure; it's evil. But, like Demon's Souls or Dark Souls, it rewarded persistence with an amazing sense of accomplishment for completing the game. Unfortunately, with GameFAQs and similar sites, there's no way to replicate the sense of joy at finding a hidden door, or making it to the next level of the castle after weeks of exploration, or the sense of doom when all that work goes to nothing.
---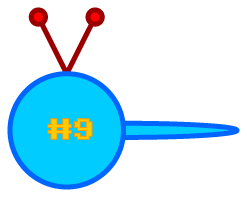 #9. Grand Theft Auto: San Andreas (PlayStation 2)
My favorite Grand Theft Auto – the one before the games started taking themselves too seriously. It combined so much of what puts other games in my top 10 like: a huge world to explore, an addiction to doing just one more mission past bedtime, an engaging story, and memorable characters. Not only that, but from a game design perspective, it wasn't afraid to let players game the system. If you wanted to leave your car where it would cause the most chaos before a mission started, it was there when the mission started. The game wanted you to play it the way you wanted to play it, not the way the game designers wanted you to play it. A valuable lesson to anyone who wants to make a game that will stand the test of time.
---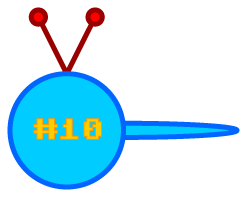 #10. Heart of Africa (Commodore 64)
Starvation. Dehydration. Angry tribesmen. This game didn't make it easy to find your fortune, but it was randomly generated and provided an incredible world to explore, leaving players nothing but their wits to get by.  The other game that scratched a similar itch was Seven Cities of Gold, but Heart of Africa won this spot for me because it kept bringing me back to buy another shovel and strike out for adventure.
---
The rest! I haven't ordered these by how much they've had an influence on me, since that seemed a little silly for a list so long. Instead, I've put them in the rough order I first had access to the systems they were on. The influence they had on me can be anything; they don't even have to be good games, just memorable. Note that where games are on multiple systems, I picked the first version I played, resulting in things like Symphony of the Night falling under Xbox 360. I'm sure there are a few I've forgotten, but this should cover most of them.
Atari 2600
Adventure
Berzerk
Commodore 64
Alcazar the Forgotten Fortress
Blade Runner
Blue Max
Bruce Lee
Caverns of Kafka
Commando
Cops & Robbers
Exploding Fist II
Ghostbusters
Goonies
Gyroscope
Henry's House
Impossible Mission
Montezuma's Revenge
Moon Patrol
Mr. Do's Castle
Phantasie
Seven Cities of Gold
Space Taxi
Nintendo Entertainment System
Duck Tales
Friday the 13th
Golgo 13
Indiana Jones and the Temple of Doom
Legend of Zelda
Legend of Zelda 2
Metroid
Solomon's Key
Super Mario Bros. 1, 2 ,3
T&C Surf Designs
Teenage Mutant Ninja Turtles
Who Framed Roger Rabbit
Arcades
1942
Crazy Taxi
Dance Dance Revolution
DJ Boy
Elevator Action
House of the Dead
Mortal Kombat
Motor Raid
Ms. Pacman
Rapid River
Rastan
Splatterhouse
Street Fighter 2
Time Traveler
Xenophobe
Atari ST
Beyond Zork
Blood Money
GODS
Sega Genesis
Air Diver
Buck Rogers: Countdown to Doomsday
Castle of Illusion: Starring Mickey Mouse
Faery Tale Adventure
Ghostbusters
Moonwalker
Powermonger
Phantasy Star II
Rings of Power
Rolling Thunder 2
Starflight
Strider
Toe Jam & Earl
World of Illusion: Starring Mickey Mouse & Donald Duck
Atari Lynx
Todd's Adventure in Slime World
PC
Alice
Amnesia: The Dark Descent
Blade Runner
Bully
Call of Cthulhu: Dark Corners of the Earth
Dark Forces
Diablo
Doom
Dragon Lore
Duke Nukem 3D
Elder Scrolls III: Morrowind
Gun
Lemmings
Mega Race
Populous
Psychonauts
Quake
Rogue Legacy
Sim City 2000
Sleeping Dogs
Spelunky
Star Wars Galaxies
Syberia & Syberia 2
Undying
Unreal Tournament 2003
Vampire the Masquerade 2: Bloodlines
Warcraft 2
X-Com (original)
PlayStation
Final Fantasy Tactics
Resident Evil 1,2,3
Silent Hill 1,2,3
Tenchu
Sega Dreamcast
Grandia 2
Illbleed
RE: Code Veronica
Roommania
Soul Reaver
PlayStation 2
Fatal Frame 2
Final Fantasy X
Jedi Starfighter
Shadow of the Colossus
Siren
Xbox 360
Alan Wake
Bioshock
Braid
Call of Juarez 1 & 2
Castlevania: Symphony of the Night
Dead Island
Dead Rising
Deus Ex 3
Fable 2
Fallout 3
F.E.A.R.
Gears of War
Guitar Hero 3
Hitman: Blood Money
Jericho
Lost Odyssey
Lost Planet
Mafia 2
Marvel: Ultimate Alliance
Mass Effect
Metro 2033
Overlord
Prey
Rainbow Six: Vegas 1 & 2
Red Dead Redemption
Red Faction: Guerilla
Rise of the Argonauts
Saints Row 1,2,3
Shadow Complex
Sneak King
The Godfather
Tomb Raider: Legend
Too Human
PlayStation 3
Dark Souls
Demon's Souls
Heavenly Sword
Eric's Top 10 Influential Game Experiences
was last modified:
July 1st, 2014
by